The game launches on this March 22nd!
"Pokemon Platinum version" will be launched on
March 22nd in North America!
http://www.pokemon.com/
When I look at the English version package and
its advertisement,
I felt the new face of "Pokemon Platinum version" is created.
My heart filled with happy expectation!
Please look forward to upcoming North American version!
And… the other day,
I gave an interview to "Nintendo Power" and "IGN.com."
Quite interesting questions were asked.
I'm excited to see how's the article going to be!
One additional info,
http://www.PokemonPlatinum.com/
will be opening very soon.
As always, we'd like to ask for your support!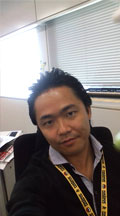 Here's "Hi" from Pichu!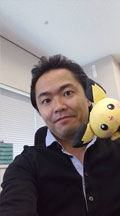 Ciao!