The THING suddenly appeared.
Beautiful, gigantic, powerful and graceful.
Colored deep reddish steel gray.
I couldn't take my eyes off from the bridge.
Golden Gate Bridge.
The bridge was just so beautiful,
and impressed me with its presence.
We drove car and viewed from three different spot.
Countenance of the bridge alters depend on the angle.
I gazed without a haste, but felt time was not enough.
There are many points to be observed,
such as main tower, anchorage and cables.
It was just wonderful.
I always though about,
where there's many people like to taking photos
such as sightseeing place,
I feel some kind of power.
This bridge may change its central reservation near future.
Next time, I'm willing to walk over this 2.7km(about 1.7mile) length bridge.
Ciao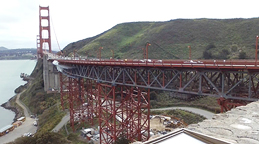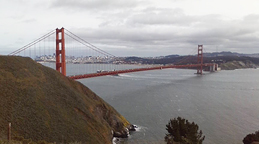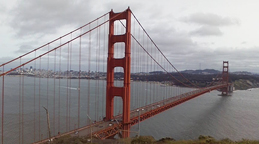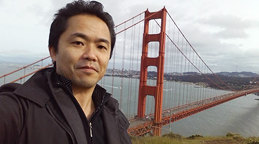 *Me and Golden Gate Bridge