No.199
06.09.2011
Going to E3 convention center.
There is a tank at the entrance! =)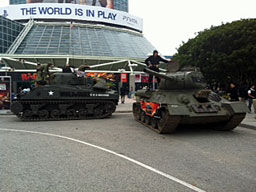 After checking major booth,
let's check peripheral items.
Strangely, I love these staffs.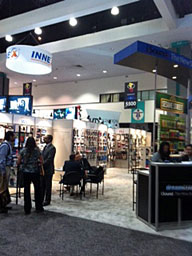 Wow, I want this for my home! =)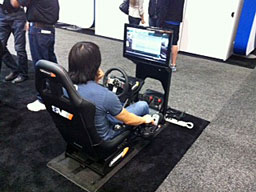 Wooow! Its Lamborghini!!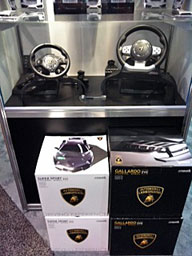 There are lots of my lovable Lamborghini…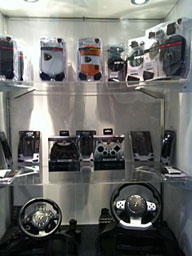 Seat, too!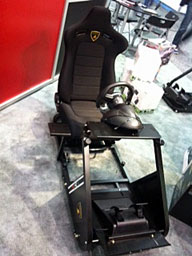 Super… It's just incredible!
In another booth, there is a dome screen.
180 degree world expands!

This one is cool, too.
Surprising! Racing game using three monitors.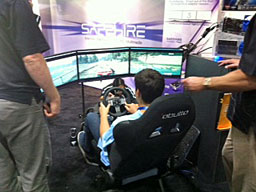 Here's another one.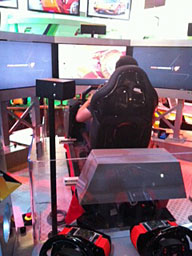 Oh, here is another.
Why don't you get one?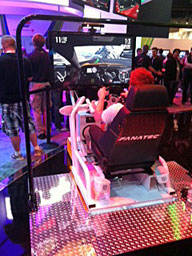 And…
Yes, here it is! PS Vita!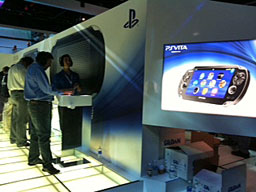 I want to develop fun game…
Atari, the world first commercial video game starter in 1972.
There are few cabinet consoles.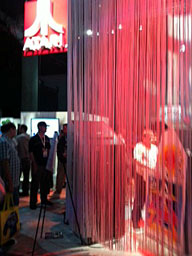 Flying carp!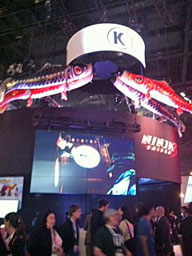 What a macho! I'm afraid I can't win against him.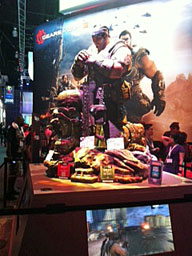 Scary!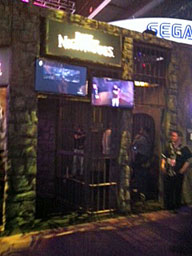 Event facilities, scary.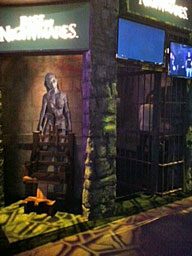 Tons of video games.
There a lot of point worthy of note.
Many parts to study.
It was stimulating.
Many companies are working hard together
to bring us a new technology of future.
I left E3 convention center with above thought.
Well, video game is the ultimate entertainment!!
See you!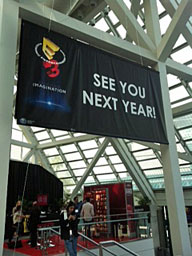 Ciao!!