Back in Japan!
Here's pictures of London and New York!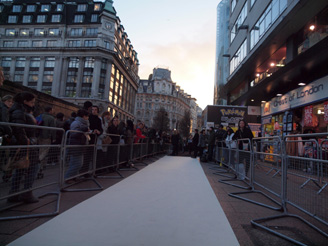 This is white carpet! Entrance of club "Sound" is all the way to the right.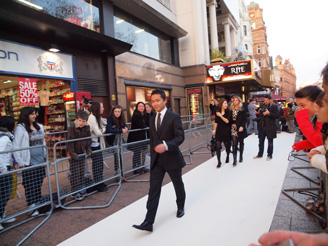 I'm walking here!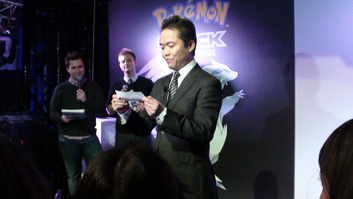 Speech in English on the stage!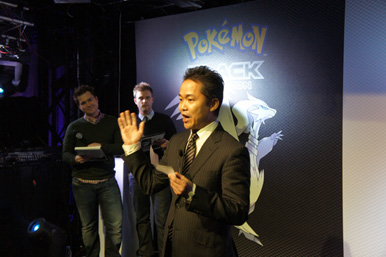 I guess I'm saying "Thank you"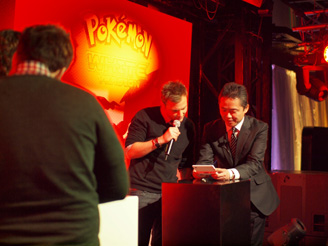 Rotation battle continues!!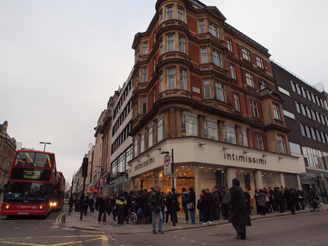 Many people stand in the line on the launch day.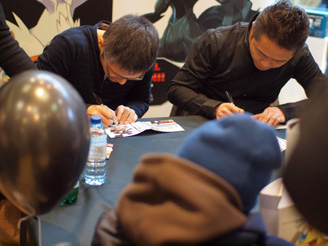 Me and Sugimori, signing autograph!!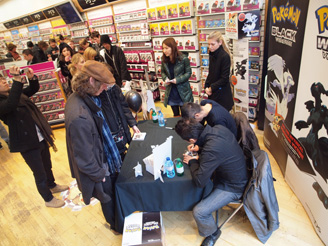 Still signing!!
Heading to New York.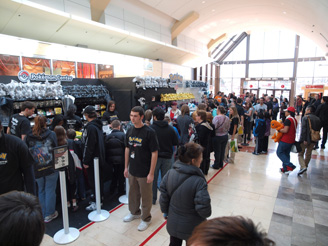 At the shopping mall of New Jersey.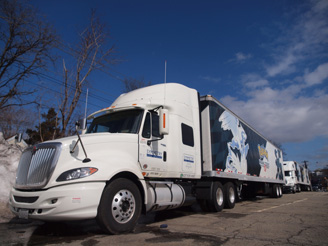 Here is THE truck!!!!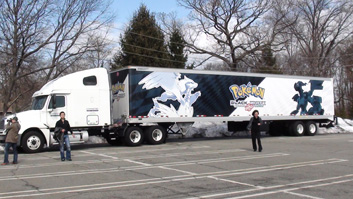 Here's comparison against man… It's huge…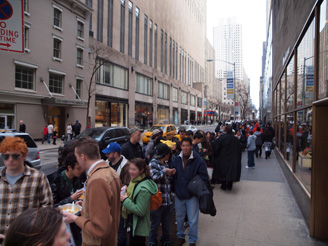 Day before the launch at Nintendo World.
People are making line!!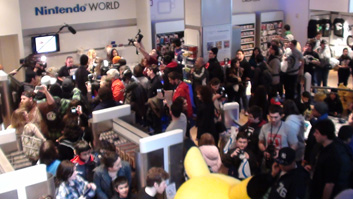 It's crowded inside…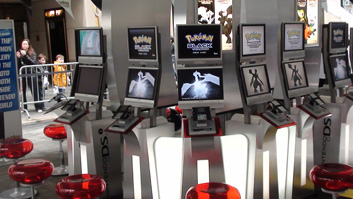 Play demo machine at the event.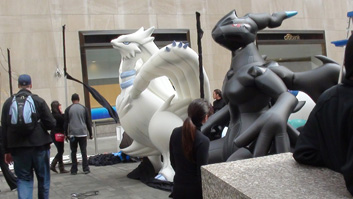 Here's Zekrom and Reshiram!!!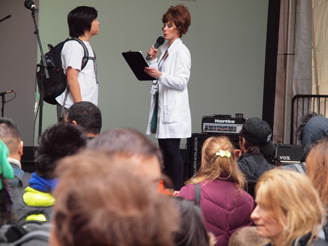 Real Prof. Juniper.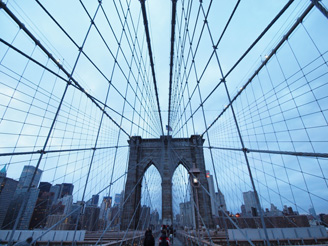 To the Brooklyn Bridge!! Castelia City awaits us.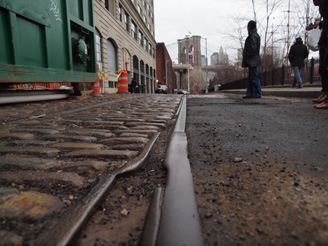 Nacrene City.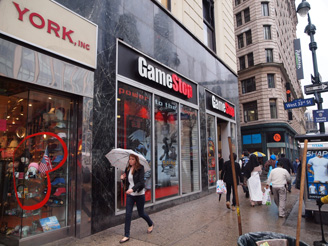 Launch day!!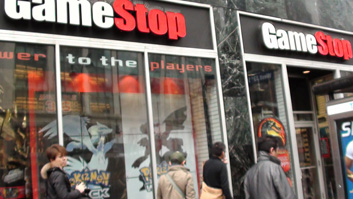 When it comes to US, it's GAME STOP!!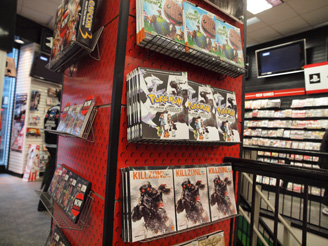 There's a strategy guide book in the shop.
I hope you can feel the atmosphere!?
See ya.
Pokémon Black version and White version launched
in Europe and North America!!!
It's just super!!!
On March 2nd, I traveled from Narita to London.
On March 3rd, launch event was held in famous club
which locates in center of London!!
There are black version and white version carpet placed instead of
red carpet at the entrance!!
It was super cool! Just awesome!
I did the English speech on the stage holding memo.
Myself and Sugimori did the autograph session!
And! The group named One Direction's live
performance and autograph session were held, too!
On March 4th, European version of Pokémon Black version,
and White version were launched!!!
Customers were making a huge line in front of game shop called
"GAME" even it's a 9 o'clock in the morning!!!
It was exciting! Thank you for waiting!!
And me and Sugimori had a autograph session!
In the afternoon, we traveled from London to New York!
On March 5th. We took a look at the shopping mall
of New Jersey!
There are enormous line of the people at the "Nintendo World"
at New York 5th avenue at 3 o'clock afternoon!!
I heard there was no such huge line like this!
And launch event is started!!
There was a special appearance of real Prof. Juniper!
Famous band played English version of a song named
"Can you say all the Pokémon?" unbelievable!
And this is the third time for me to pass the Brooklyn Bridge
from Brooklyn side!
On March 6th, Pokémon Black version and White version
have launched in North America!!!
We took a look at "Toys R Us" and "GAME STOP."
They looked very nice!
On March 7th, leaving New York JFK airport to Japan.
I'm planning to arrive at Japan on March 8th.
Time flies really fast! It was very impressive to see
the people buying Pokémon Black version and White version with a smile!
I deeply thank to each and every one of you!!
These phenomena will make the world connected.
It is just exciting!!
Ciao! (Reporting from JFK airport)