AnnyongHaseyo!
On April 21st, Korean version of Pokemon Black and White
have launched.
I visited Korea for the launch event.
Korea is the country I always wanted to go!!
Leaving Haneda(Tokyo), and
arriving at Gimpo airport(Korea).
Heading to the center of the city by car.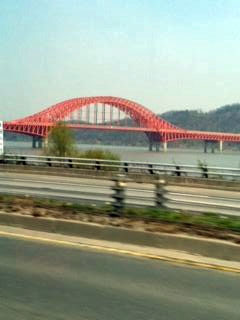 On the way to the city,
there are many beautiful bridges.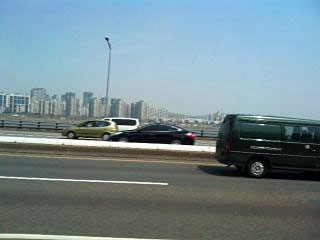 Skyscrapers, same as Tokyo.
Speaking of Korea, delicious meals!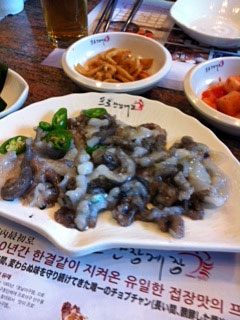 Let's eat something. I ate live octopus!! It was moving…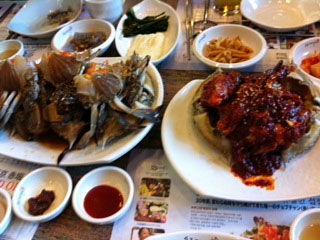 I ate crabs, too. It was spicy, but somewhat tasty.
And Pokemon Korea office.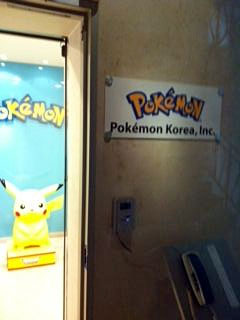 Many staffs were working!
Beautiful sight from the rooftop.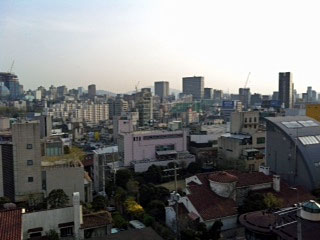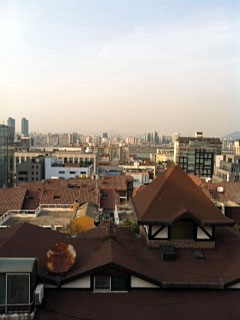 Little fire extinguisher got my attention.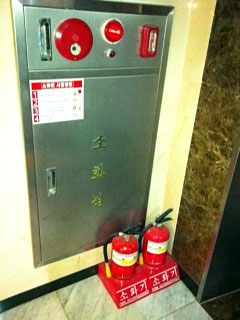 Fat and cute. Bottlish…
Heading to the hotel.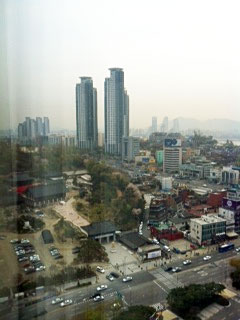 View from the hotel was fantastic.
Cool skyscrapers.
And the morning of launch day, 21st.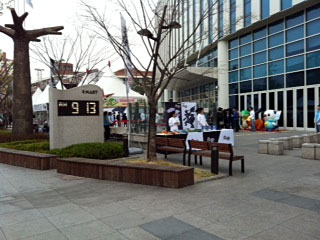 Time is nine o'clock in the morning.
Some people start waiting from 8:30 in the morning.
It was cold morning, but thank you for coming!!
Many people visited to this event!!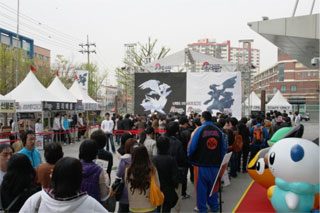 I'm just so happy!!!!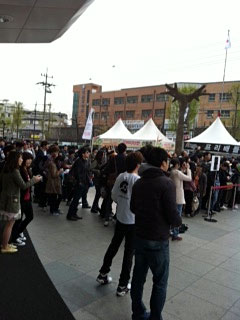 Life size dolls of first three Pokemon!!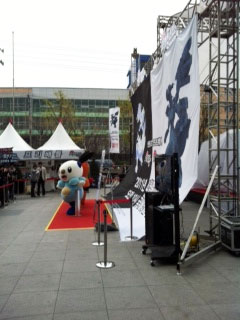 First, self introduction.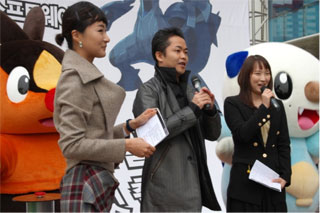 Ta-da—!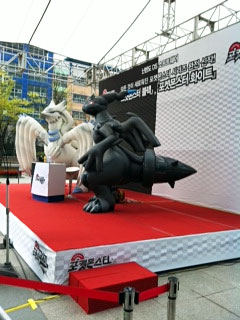 Reshiram, Zekrom and the chair I used for the signing autographs.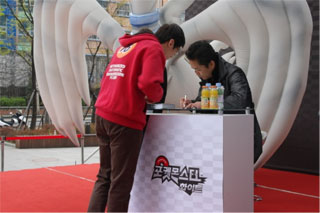 Signing autographs.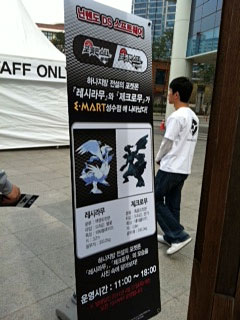 Hangul is coordinated by vowels and consonants.
If you learn Hangul, you soon be able to learn it.
This is my first time to write in Hangul, the name of girl fan.
All of Korea Pokemon fans are nice and warm.
Thank you very much for the letter and drawings.
I've received a lot of energy from many people.
I'll work as hard as I could.
After the event, I visited Myungdong and found a banner.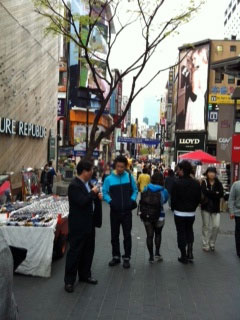 It says "People in Japan, please don't give up. Hang on.
We are friend of yours."
I'm extremely moved.
People of Korea, Thank you very much!
KamsaHamnida!
Ciao!
I feel deeply sorry about the huge earthquake at Tohoku(Japan) area.
I pray for the souls of the departed.
I express strong sympathy for the victims and families
of this disaster.
I hope Tohoku will reconstructed itself soon.
With this earthquake, the VIDEO GAME is powerless.
But we would like to contribute even a bit for the
resurgence.
Fortunately, all of the Game Freak staffs are safe.
But it will take a while for us to develop the game
with fun atmosphere.
Considering about the devastated area's recovery
and economy of Japan, we believe there will be
the meaning of our effort.
On April 21st, Korean version of Pokémon
Black and White are launched.
I visited Korea on the launch day and attended the event.
I'm so surprised with the warm welcome of the fans.
It was very cold day, but thank you very much for coming!
*The event in Korea will be disclosed with pictures
on the next column.
And this day, PGL(Pokémon Global Link) is connected
with the whole world.
http://www.pokemon-gl.com/languages/
For person supporting Pokémon in the world,
please support Japan, and Tohoku.
We deeply appreciate for your support.
Game Freak inc.
Development Department Director
Junichi Masuda